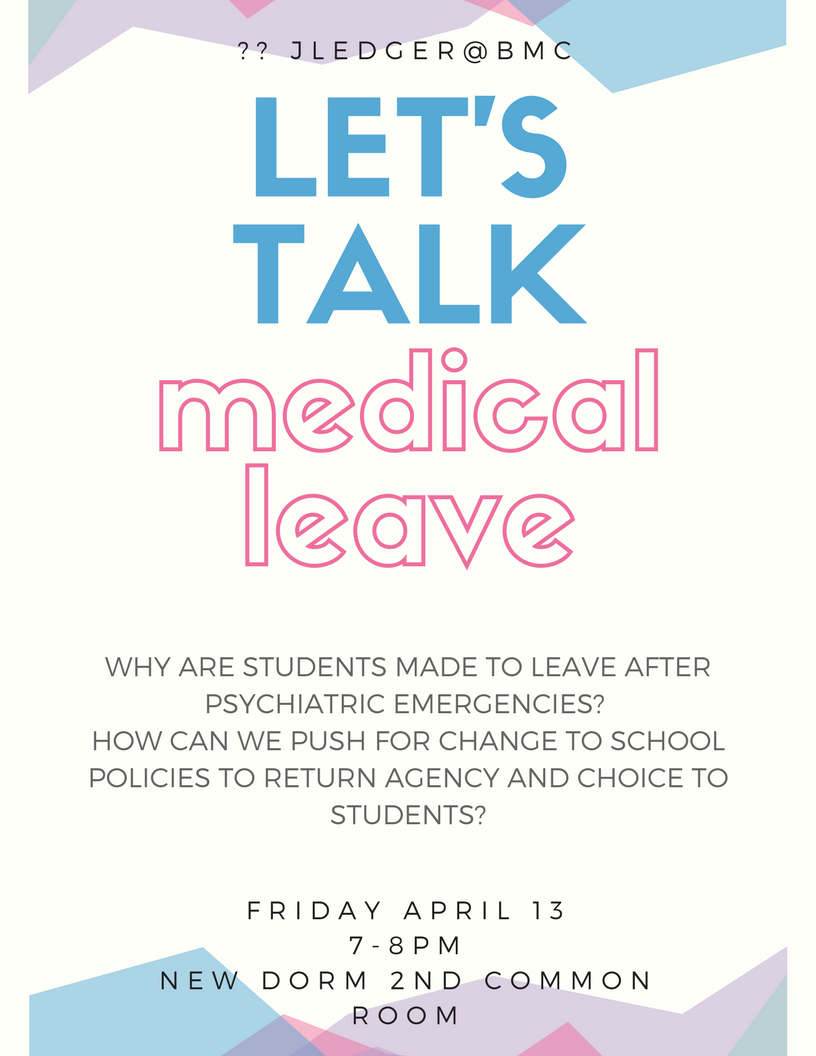 An event I'm holding this weekend– because students with severe mental illness deserve to be treated with dignity and respect. We deserve to have our wants and needs listened to and respected. We deserve to be treated like adults who have full autonomy and agency. We belong in this institution and we should never be made to leave if we don't want to.
[Image Description:
An event flyer that says:
?? JLEDGER@BMC
LET'S TALK: MEDICAL LEAVE
WHY ARE STUDENTS MADE TO LEAVE AFTER PSYCHIATRIC EMERGENCIES? HOW CAN WE PUSH FOR CHANGE TO SCHOOL POLICIES TO RETURN AGENCY AND CHOICE TO STUDENTS?
FRIDAY APRIL 13
7-8PM
NEW DORM 2ND COMMON ROOM
End description]